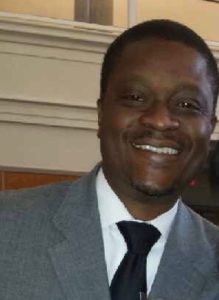 Welcome Ricky Pittman to
Georgia ACT's Staff!
Ricky Pittman has joined the staff of Georgia ACT in May of 2019 as the Development Manager. Ricky was first introduced to the nonprofit industry as a community developer in the 1990's, developing relationships for the City of Atlanta Housing Authority under the HOPE VI Program. While building relationships with non-profit organizations that provided services for low-income communities, he broadened his scope of development, which eventually led him to writing grants, facilitating and cultivating partnerships, donor engagement, and working in development for nonprofits of various sizes and missions. As a native of Atlanta, Ricky learned about the challenges and joys of nonprofit leadership from many different points of view.
Ricky has an undergraduate degree in Justice Studies from Georgia Southern University and a graduate degree in Marketing from the University of Phoenix.  Ricky has served more than 20 years in the non-profit industry, working in development and  providing opportunities through community development, early childhood education, housing, and health and human services.  Ricky is passionate about providing opportunities for children and families throughout Georgia and his life mission is service to those who are in need.  Outside of work, Ricky enjoys spending time with his family and friends, his two dogs, traveling, and losing golf balls.
Please follow and like us: