United for Homes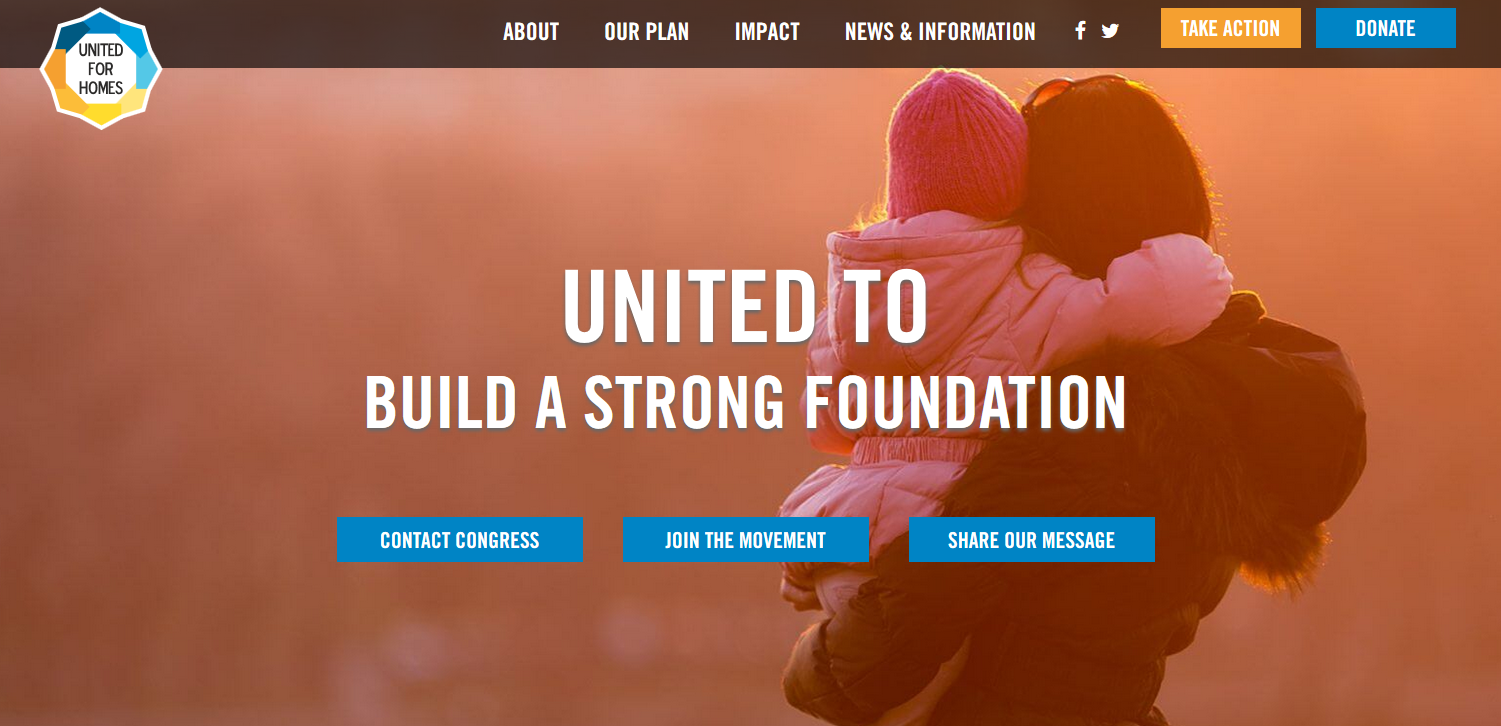 Learn about the National Low Income Housing Coalition-led United for Homes (UFH) campaign to end homelessness and housing poverty through modest reforms to the mortgage interest deduction (MID) on the campaign's new website! Comprehensive tax reform is a top priority in the 115th Congress. With reforms to the MID being actively considered by key policymakers, affordable housing advocates have a tremendous opportunity to increase rental housing resources for the lowest income households while also benefiting lower income homeowners without any additional cost to the federal government. The new UFH website features important information about the campaign's proposal, breaks down the impacts of the proposal both nationally and by state, provides instructions on how to join the campaign, and shares information on best practices for advocating with Members of Congress and communicating through social and traditional media. The new website is filled with tools, information, and strategies to engage others in the campaign and with updates to keep you abreast of new legislation and calls to action related to the campaign. Visit the United for Homes website at:
www.unitedforhomes.org
Ask Congress to Reinvest into Affordable Rental Housing Programs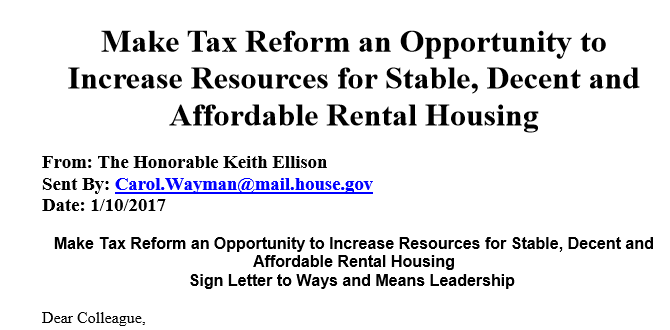 Help us along with housing advocates across the country in asking Congress to reinvest already scarce federal resources into affordable rental housing programs to help ease the burden for families struggling to pay high rents.
There are several ways that you can help:
1)
Call your Representative
2)
Sign-on in support of this campaign
3)
Share Representative Keith Ellison's letter