Federal Housing Advocacy Issues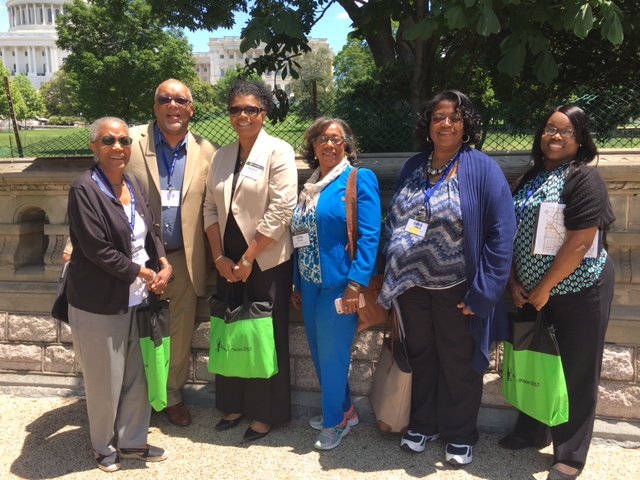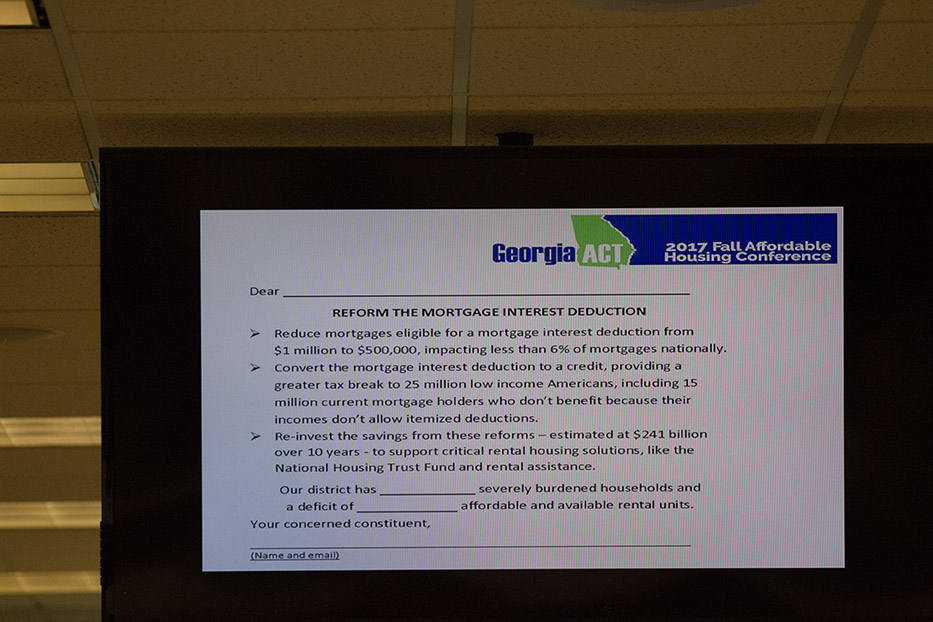 HUD Small Area Fair Market Rent Rule
Summary
According to the Atlanta Journal Constitution (Klepal, 2017 December 29), changes in the federal Housing Choice Voucher Program (formally known as Section 8) can make affordable housing accessible to voucher holders across 23 Metropolitan Atlanta cities. This Obama-era program allows local housing authorities to increase the voucher subsidy in 'higher cost' areas (also known as Small Area Fair Market rents). The United States Department of Housing and Urban Development has sought for several years to deconcentrate poverty areas by allowing local housing authorities to pay higher subsidies in areas where fair market rents are higher. The Small Area Fair Market Rent rule allows local housing authorities to calculate fair market rents based on neighborhoods, instead of using an average of the entire Metro Atlanta. Using an average of Metro Atlanta, lower cost areas drive the amount of subsidy provided by the housing authority down. However, when housing authorities use the fair market rent based on neighborhoods, housing authorities obtain an accurate measure of fair market rents.
The Issue
However, the current Administration has not attached funding to the Small Area Fair Market Rent rule. The lack of funding can pose challenges to small and rural housing authorities. Additionally, landlords are not required to rent to Housing Choice Voucher holders. Nevertheless, the Small Area Fair Market Rent rule is a step in the right direction for low-income renters to obtain affordable housing in neighborhoods that were previously out of reach.
Our Stance
Georgia ACT, along with our state and national partners, advocate that the current Administration, provide funding for the Small Area Fair Market Rent program. For more information visit https://www.huduser.gov/portal/datasets/fmr/fmr2016f/SAFMR-Final-Rule.pdf
HOME Investment Partnership Program
Summary
The National Home Coalition notes that: "Despite the modest increase that Congress provided HOME in FY 2016, the program has been cut in half in recent years, from more than $1.8 billion in FY 2010 to $950 million last year. This reduction comes at a time when recent studies have found that almost half of renter households are cost-burdened and more than a quarter spend more than 50 percent of their income on rent. At the same time, due to funding limitations, only one in four low-income families eligible for housing assistance actually receive assistance. As a result, these cuts have only made it more difficult for America's most vulnerable residents – including low-income seniors, people with disabilities, veterans, families with children, and those experiencing homelessness – to access safe, decent and affordable housing."
The Issue
However, today the program is under attack from those in Congress who want to reduce funding to levels that make the program financially unfeasible.
Our Stance
Georgia ACT along with housing advocates from across the country would like Congres to support the proven outcomes of the HOME program by providing a FY 2017 appropriation of at least $1.2 billion. For more information, visit: https://www.ncsha.org/homecoalition.
National Housing Trust Fund
Summary
The National Housing Trust Fund was created in 2008 to provide targeted assistance to those most at risk for becoming homeless. Because the program is funded with surplus revenues from Fannie Mae and Freddie Mac it has remained largely unfunded and unused during the recent recession.
The Issue
Now that the economy has recovered, the trust fund is finally seeing needed resources, but some in Congress want to divert that funding elsewhere.
Our Stance
Georgia ACT, along with our state and national partners, strongly oppose this move by Congress. To learn more, visit: http://nlihc.org/issues/nhtf
Low Income Housing Tax Credit
Summary
The Low Income Housing Tax Credit (LIHTC) program provides tax incentives to developers who reserve a portion of residential units for affordable housing.
The Issue
The program is administered under different terms and conditions in each state.
Our Stance
To demonstrate the critical need for an expansion of the LIHTC, Senator Maria Cantwell (D-Wa) is asking for stories from anyone who has ever dealt with homelessness or struggled to find affordable housing. The campaign to expand the Housing Credit includes changes in order to strengthen the program and would increase the allocation authority by 50%. To support this campaign and share your story, click here. To learn more about LIHTC: visit http://www.nlihc.org/
Follow Georgia ACT on social media: