Federal Housing Advocacy Issues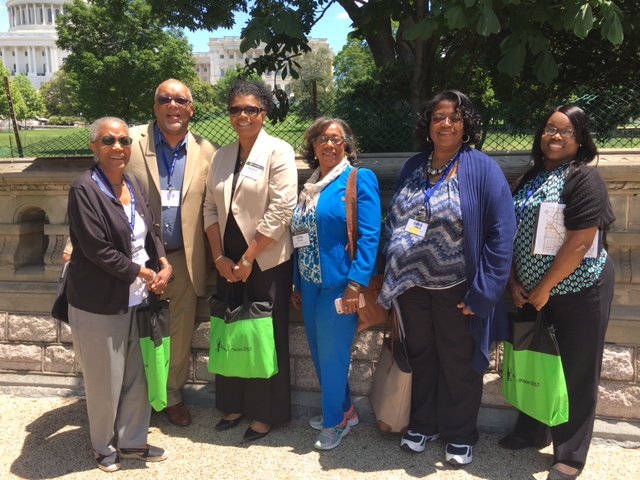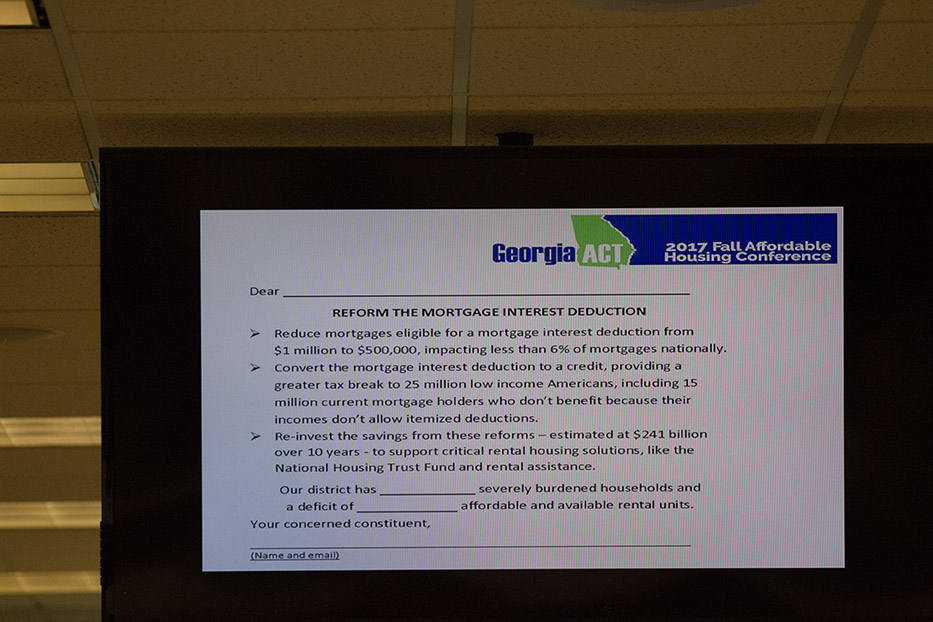 Trump Proposal Would Increase Homelessness and Housing Poverty
Summary
(Courtesy of the Low Income Housing Coalition, 2018 April 27) Currently, most families receiving federal housing assistance pay 30% of their adjusted income as rent. Under the proposal when fully phased in, households would instead have to pay 35% of their gross income. Basing families' contributions on gross income particularly hurts households with high medical or child care expenses—disproportionately seniors, people with disabilities and families with children—by eliminating deductions for these expenses. Any family with a person younger than 65 who is not considered disabled would have to pay a new mandatory minimum rent of at least $150 each month, if higher than 35% of actual gross income. This amount is based on 35% of the amount that would be earned by working at least 15 hours per week for four weeks at the federal minimum wage, currently $7.25 per hour. The new policy essentially deems this amount of income to these families. This provision would more than triple the current minimum rent that housing providers may apply to families. The draft bill would increase minimum rents on these families to 30% of their monthly gross income or a minimum rent of at least $50, whichever is higher. For current HUD tenants, this change in rent would be phased in over six years. To qualify as an elderly or disabled family for the purposes of calculating rent, all adult family members must be at least 65 or have a disability (except for a live-in aide).
The draft bill purports to maintain the same hardship exemptions as current law. However, HUD has not complied with recently enacted, bipartisan law to certify that public housing agencies (PHAs) and owners are complying with hardship requirements. The bill also allows HUD to establish additional rent policies that PHAs and project-based Section 8 owners may choose to adopt, including tiered rents, stepped rents (which act as de facto time limits), or timed escrow so long as the rent structures meet certain criteria. PHAs and owners can also request their own form of alternative rent structure. Under the bill, income would be reviewed and rent contributions adjusted every three years instead of annually. A family with any adult younger than 65 who is not considered disabled may only request an interim reexamination if their income decreases by 20%—not 10% as Congress recently required.
The Issue
Because people receiving federal housing assistance already pay their fair share, rent increases will only force them to divert money away from basic needs like medicine or food and would put them at increased risk of eviction and homelessness. By law, families are required to pay what they can afford in rent, based on their income. Rent increases would be the steepest for the very poorest people, who are already at significant risk of homelessness. The Trump proposal:
Increases rents on nearly all families. Eliminates income deductions for medical or childcare expenses.
Increases the mandatory minimum rent by at least three times its current rate for households assumed to be able to work.
Increases rents on the poorest elderly and disabled families.
Does not ensure compliance with hardship exemptions.
Gives authority to HUD to change rent policies, without protections for renters.
Locks families into higher rents, even if their incomes decrease.
Our Stance
Georgia ACT, along with our state and national partners, advocate that the current Administration reject the proposal to increase rents. Voice your opposition today! A sample letter can be found here.
HOME Investment Partnership Program
Summary
The National Home Coalition notes that: "Despite the modest increase that Congress provided HOME in FY 2016, the program has been cut in half in recent years, from more than $1.8 billion in FY 2010 to $950 million last year. This reduction comes at a time when recent studies have found that almost half of renter households are cost-burdened and more than a quarter spend more than 50 percent of their income on rent. At the same time, due to funding limitations, only one in four low-income families eligible for housing assistance actually receive assistance. As a result, these cuts have only made it more difficult for America's most vulnerable residents – including low-income seniors, people with disabilities, veterans, families with children, and those experiencing homelessness – to access safe, decent and affordable housing."
The Issue
However, today the program is under attack from those in Congress who want to reduce funding to levels that make the program financially unfeasible.
Our Stance
Georgia ACT along with housing advocates from across the country would like Congres to support the proven outcomes of the HOME program by providing a FY 2017 appropriation of at least $1.2 billion. For more information, visit: https://www.ncsha.org/homecoalition.
National Housing Trust Fund
Summary
The National Housing Trust Fund was created in 2008 to provide targeted assistance to those most at risk for becoming homeless. Because the program is funded with surplus revenues from Fannie Mae and Freddie Mac it has remained largely unfunded and unused during the recent recession.
The Issue
Now that the economy has recovered, the trust fund is finally seeing needed resources, but some in Congress want to divert that funding elsewhere.
Our Stance
Georgia ACT, along with our state and national partners, strongly oppose this move by Congress. To learn more, visit: http://nlihc.org/issues/nhtf
Low Income Housing Tax Credit
Summary
The Low Income Housing Tax Credit (LIHTC) program provides tax incentives to developers who reserve a portion of residential units for affordable housing.
The Issue
The program is administered under different terms and conditions in each state.
Our Stance
To demonstrate the critical need for an expansion of the LIHTC, Senator Maria Cantwell (D-Wa) is asking for stories from anyone who has ever dealt with homelessness or struggled to find affordable housing. The campaign to expand the Housing Credit includes changes in order to strengthen the program and would increase the allocation authority by 50%. To support this campaign and share your story, click here. To learn more about LIHTC: visit http://www.nlihc.org/