At Georgia Advancing Communities Together, we appreciate the invaluable support of all of our sponsors and partners.

Mary Reynolds Babcock Foundation
The Babcock Foundation partners with organizations and networks working to alleviate poverty and increase social and economic justice in 11 Southern states. We believe in democracy, opportunity and the power of partnerships, and we follow the lead of local experts who know what their communities need to thrive. We support collaborative, multi-strategy, place-based work focused on democracy and civic engagement, economic opportunity, and supportive policies and institutions. We believe sustained, general-support grants are critical to helping organizations remain nimble and effective. In addition to grantmaking, we make strategic investments aligned with our mission and values.
Established in 1953 with a $12 million bequest from Mary Reynolds Babcock, in its early days the Foundation supported historically black colleges and universities, grassroots advocacy groups, voter education and government accountability efforts – a unique legacy for Southern family philanthropy. The values that guided the Foundation in those days – fairness, democracy, equity and opportunity – continue to be our North Star today.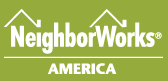 NeighborWorks America
We are an organization that cares deeply about affordable housing and community development and the people who benefit from them. Their safety and wellbeing is why we come to work in the morning and why we put in long hours and years of service. To be successful at this work, there is simply no substitute for the reach, breadth and know-how of the NeighborWorks network – more than 240 of the nation's best community development organizations – and the support structure that we have built over more than 35 years. We build the skills, supplement the resources and amplify the reach of these organizations so they can build more houses, empower more individuals and transform more communities than they would be able to do on their own.

Enterprise Community Partners
For more than 30 years, Enterprise has introduced solutions through public-private partnerships with financial institutions, governments, community organizations and other partners that share our vision that one day, every person will have an affordable home in a vibrant community, filled with promise and the opportunity for a good life. When these links are absent, Enterprise forms partnerships and bridges gaps toward creating more vibrant places for people to live and pursue their dreams.
Our mission is to create opportunity for low- and moderate-income people through affordable housing in diverse, thriving communities. Since 1982, Enterprise has raised and invested nearly $16 billion in equity, grants and loans to help build or preserve nearly 320,000 affordable rental and for-sale homes to create vital communities and more than half a million jobs nationwide.

The Annie E. Casey Foundation
The Annie E. Casey Foundation focuses on strengthening families, building stronger communities and ensuring access to opportunity, because children need all three to succeed. We advance research and solutions to overcome the barriers to success, help communities demonstrate what works and influence decision makers to invest in strategies based on solid evidence.

Fifth Third Bank
At Fifth Third Bank, we pride ourselves on our community involvement. In 1948, we became the first financial institution in the United States to establish a charitable foundation. Today, we continue to invest the time, resources, and people to help improve lives in the communities we serve.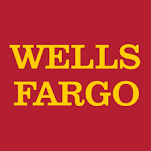 Wells Fargo Bank
We know that our long-term success is directly linked to the success of our customers and the communities we serve. Through a combination of strategic relationships with local and national nonprofits, grants, volunteer activities, and other community investments, we're creating solutions that help strengthen the communities in which we operate and grow local economies around the world.

Center for Community Change
The Center's mission is to build the power and capacity of low-income people, especially low-income people of color, to change their communities and public policies for the better. Right now, we're empowering the people most affected by injustice to lead movements to improve the policies that affect their lives. Our focus areas include jobs and wages, immigration, retirement security, affordable housing, racial justice and barriers to employment for formerly incarcerated individuals.
More Supporters of Georgia ACT
University Community Development Corporation
E. Wallace Strategies
Southwest Georgia United
Housing Assistance Council
JCVision and Associates, Inc.
Nehemiah Project Community Development Corporation
Telamon Corporation
Quest Community Development Organization
South State Bank
NeighborWorks America
Resources for Residents and Communities