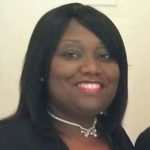 Bambie Hayes-Brown
President and CEO
Ms. Bambie Hayes-Brown previously served as Executive Director for Crisp Area Habitat for Humanity, Inc. She has 20 years of experience in rural and urban community and economic development including the Housing Choice Voucher Program, Public Housing, HUD-VASH, LIHTC, CDBG, HOME Investment Partnership, Tax-Exempt Bonds, and public/private deal structuring. She previously served as Interim Executive Director for the Southwest Georgia United Empowerment Zone, Inc. where she played an instrumental role in obtaining a $20 million rural Empowerment Zone designation for Crisp and Dooly Counties. Later, she served as the Homeownership and Special Programs Manager for the Housing Authority of DeKalb County. Ms. Hayes-Brown managed a $48 million dollar housing program for low-income families assisting thousands of families in purchasing their first home and transitioning homeless veterans and victims of Hurricanes Katrina and Rita into permanent housing. She is a Certified Economic Development Finance Professional, Grant Writer, Homebuyer Educator and Comprehensive Housing Counselor. Ms. Hayes-Brown is a native of Cordele, Ga., and graduated from Shorter University with both a Bachelor's in Business Management and an MBA. She completed additional studies in Secondary Education and is a Doctor of Business Administration student majoring in Organizational Leadership.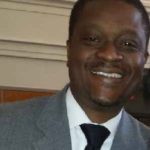 Ricky Pittman
Development Manager
Ricky Pittman has joined the staff of Georgia ACT in May of 2019 as the Development Manager. Ricky was first introduced to the nonprofit industry as a community developer in the 1990's, developing relationships for the City of Atlanta Housing Authority under the HOPE VI Program. While building relationships with non-profit organizations that provided services for low-income communities, he broadened his scope of development, which eventually led him to writing grants, facilitating and cultivating partnerships, donor engagement, and working in development for nonprofits of various sizes and missions. As a native of Atlanta, Ricky learned about the challenges and joys of nonprofit leadership from many different points of view.
Ricky has an undergraduate degree in Justice Studies from Georgia Southern University and a graduate degree in Marketing from the University of Phoenix.  Ricky has served more than 20 years in the non-profit industry, working in development and  providing opportunities through community development, early childhood education, housing, and health and human services.  Ricky is passionate about providing opportunities for children and families throughout Georgia and his life mission is service to those who are in need.  Outside of work, Ricky enjoys spending time with his family and friends, his two dogs, traveling, and losing golf balls.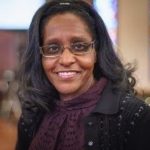 Jocelyn M. Smith
Director of Operations
Jocelyn joined Georgia Advancing Communities Together, Inc. in May and now serves at the Director of Operations. With 22 years of experience in Affordable Housing, she has worked as a Development and Project Manager as a grantor with the City of Atlanta, in the Office of Housing implementing Atlanta's Neighborhood Stabilization, HOME and CDBG Programs and with the Georgia Department of Community Affairs, specifically working with the Community HOME Investment Program (CHIP) for the State of Georgia.
As a grantee real estate development professional, Jocelyn has worked with nationally renowned organizations – The Integral Group and H.J. Russell & Company, as part of the redevelopment teams for The Villages at Carver, The Village of Castleberry, and many more portfolio projects.
Jocelyn has a Bachelor of Arts in Business Administration, with a focus in Accounting and Management and is a member of the Project Management Institute, currently pursuing a PMP Certification.