Georgia ACT Upcoming Events 2019
Georgia ACT 2019 Annual Fall Affordable Housing
Conference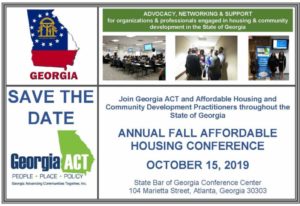 Join GA ACT on October 15th for our Fall Conference. Continuing to transform the landscape of GA Housing, the day will focus on Community Development, encompassing topics on Housing, Education, Quality Healthcare, & closing the Economic Gap. Also includes training on Policy Advancement, a Housing Counselors Track, opportunity for networking & more!
REGISTRATION NOW OPEN! To register click here.
GEORGIA HEIRS PROPERTY LAW CENTER – EDUCATIONAL WORKSHOP ON HEIRS PROPERTY PREVENTION & ESTATE PLANNING – CORDELE, GA
If you or someone you know in South Georgia that did not qualify to get their home repaired because they were told that they didn't own the property or that it was 'heir' property, you NEED to be at this FREE workshop!
The Center conducts educational workshops for non-profit clients and community residents on heirs property issues including an overview of how heirs property is created; how title can be cleared; and how heirs property can be prevented. The FREE workshop will be available to residents of Cordele/Crisp County and surrounding counties including Dooly, Wilcox, Turner, Worth, Sumter, etc.
Saturday, June 15, 2019, 10:00 AM,
FOR MORE INFORMATION AND TO RSVP CONTACT
bhayesbrown@georgiaact.org
This collaborative seminar is provided by Georgia Heirs Property Law Center, Georgia Advancing Communities Together, Inc., Southwest Georgia United, Blackshear Place, U.S. Congressman Sanford Bishop, and funded by grants from the Wells Fargo Foundation and NeighborWorks America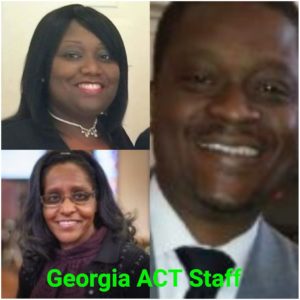 Georgia ACT Facebook Live Lunch and Learn Series
Join us on Thursday, May 9, 2019 for Georgia ACT's first Lunch and Learn Series: Getting to Know the Georgia ACT Staff! Some of you have heard the CEO's personal account of homelessness and residing in public housing. You will hear more from Bambie Hayes-Brown as she recounts her own affordable housing journey. Also, you will hear from Jocelyn M. Smith, Director of Operations, and Ricky L. Pittman, Development Manager, on how each entered the affordable housing industry and why Georgia ACT's mission is important to them. Tune in on Thursday, May 9 at 11:30 am! You will be inspired! for more information, click here.
---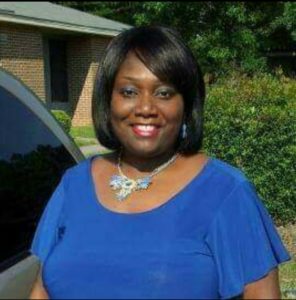 $44 for 44 Days of Giving Campaign
Friday, May 10, 2019 will begin Georgia ACT's $44 for 44 Days of Giving Campaign! In honor of the CEO Bambie Hayes-Brown's 44th Birthday, we are encouraging give a one-time donation of $44 commencing on May 10, 2019 and ending 44 days later on June 23, 2019!
To make your tax deductible donation, click on the "Donate" button to donate to Georgia ACT via PayPal
Or make checks payable to: Georgia ACT, 250 Georgia Avenue, SE, Suite 350, Atlanta, GA 30312.
Save the Date: Annual Fall Affordable Housing Conference, October 15, 2019, State Bar of Georgia, Atlanta, GA