October 11, 2022 | 6:00p – 7:30p
Affordable 
Housing 
Conference
October 12, 2022 | 8:00a – 4:00p
Georgia ACT proudly announces it's 2022 Annual Fall Affordable Housing Conference. Presenting Sponsor: NeighborWorks America
Georgia ACT for our 2022 Annual Fall Affordable Housing Conference. This year, we have expanded our event to include an Annual Awards Program. Your registration fee covers both events and we encourage you to join us for both the Inaugural Annual Awards Program and the Annual Fall Affordable Housing Conference.
Special Georgia ACT member rates available. 
EARLY BIRD pricing ends on September 2nd.
EARLY BIRD MEMBER = $65

REGULAR MEMBER = $75
EARLY BIRD NON-MEMBER = $115
REGULAR NON-MEMBER = $125
We invite you and your organization to become a sponsor of our signature event and Inaugural Awards Program. We have many sponsor levels available with a variety of benefits, ranging from $500 to $7,000. Please review the outlined list of benefits and consider supporting Georgia ACT as we continue to provide an event to connect practitioners in the affordable housing and community development industries and provide programming that is valuable for our members.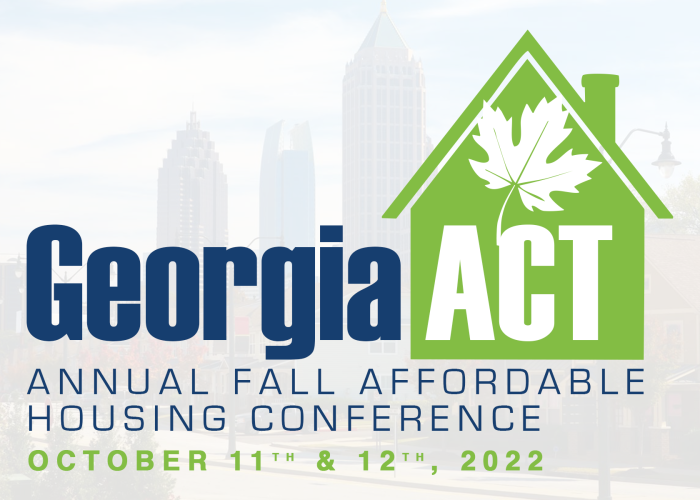 If you have not renewed your membership or if you are interested in joining, please find the Membership Application attached here for your convenience or complete your application and payment right here on our new online portal.
The health and safety of our staff, members and partners remain our top priority. Please do not attend the event if you are experiencing any of the following symptoms: 
Cough
Shortness of breath
Sore throat
Musle Aches
Headache
Chills/Shaking
Lost of sense or taste/smell
Fever greater than 100.4 F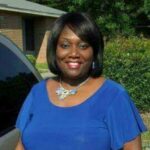 Dr. Bambie Hayes-Brown
President & CEO
We look forward to seeing each of you on October 11th & 12th
2021 Virtual Annual Fall Affordable Housing Conference & National Forum
REGISTRANTS CAN NOW ACCESS ALL VIDEOS AND additional materials shared at the conference
Missed the conference? You can still access these exclusive presentations, resources, and so much more by