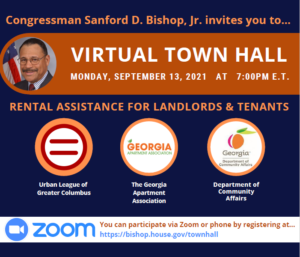 Monday, September 13, 2021 at 7:00pm
This will be a virtual town hall event conducted via Zoom. Attendees can participate via Zoom on their computers, the Zoom mobile phone app, and can call into the event as well.
You can register for the event by clicking the following link:
https://ushr.zoomgov.com/…/WN_qh3rmOCERPCP27_kES1I6Q
While registration is not required, if you would like to share a general question about the topics being covered during the town hall event in advance of the event, you can do so by registering.